Technology
Instead of ice, ICEFLOOR365 is made of slick plastic plates. This eliminates 100% of cooling costs – and the energy saved makes our rinks especially eco-friendly. The plates can be cut as needed, and their modular construction creates completely even, uniform surfaces of nearly any size.
Depending on how they will be used and the foundation available, our synthetic ice rinks are available in two variants and thicknesses: 12 mm thick with a puzzle system, or our tongue-and-groove system is available in 12 and 20 mm thicknesses.

Joint: puzzle system

Joint: tongue-and-groove system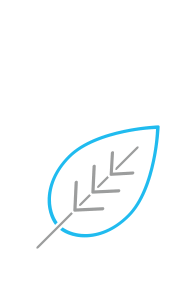 Economical
Ice skating rinks make cities more liveable. Unfortunately, running one requires a lot of energy and valuable resources. Not so with ICEFLOOR365: instead of ice, slick plastic panels are used. The cost of cooling is thus 100% eliminated and summer can officially be declared ice skating season.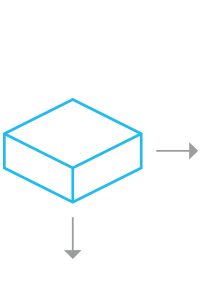 Flexible
Fantastic for everyone from athletes to hobby skaters; perfect at ice areas catering thousands of fans or on small rinks at Christmas markets! ICEFLOOR365 offers solutions for every situation thanks to its modular assembly with plates that can be cut and processed as needed. Tongue-and-groove and puzzle assembly principles create completely flat, even surfaces.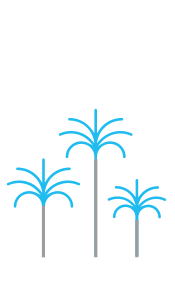 Year-Round
Every day is another great reason to choose ICEFLOOR365. Why pay all year for something that you only use for half of the time – like a conventional ice skating rink? ICEFLOOR365 offers tons of fun all year round. Users love it because they can enjoy their favourite activities whenever they want. And operators love it because ICEFLOOR365 pays for itself after only about three years, on average.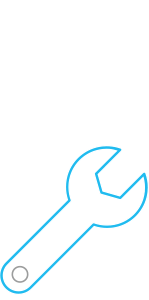 Low-Maintenance
No ice – no Zamboni! There is absolutely no need for expensive investment in special devices with ICEFLOOR365. The surface of ICEFLOOR365 is maintenance-free. Spray with a high-pressure cleaner every 14 days and you're done. And if ICEFLOOR365 shows signs of wear after years of use: simply sand off the top layer, a bit like you do with parquet flooring.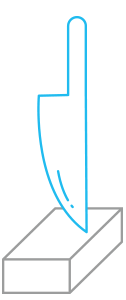 Sturdy
Nothing will compromise the performance of ICEFLOOR365. Not even harsh cleaning products or chemicals. Ice skate blades leave superficial marks only under the toughest conditions. And the plates can be sanded down again easily with minimal effort. Also, low temperatures and heat have no effect on ICEFLOOR365.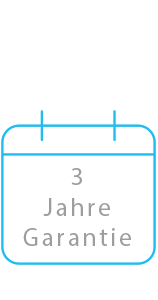 Durable
Good things come in threes – including the years of our guarantee. ICEFLOOR365 lasts at least three years under normal conditions! The plastic panels are neither brittle nor fragile: their surface is easily maintained for many seasons. The material's complete UV resistance is the main reason for this. So we can sleep soundly at night despite offering such a generous warranty.